If you listen carefully, you can hear the pond's soft splashing. With seating and a picknick table you have enough reason to enjoy the Pond Club's work.
Unfortunately, the pond is not available for ice skating in the winter. But if you were to open a skate rental, that might change…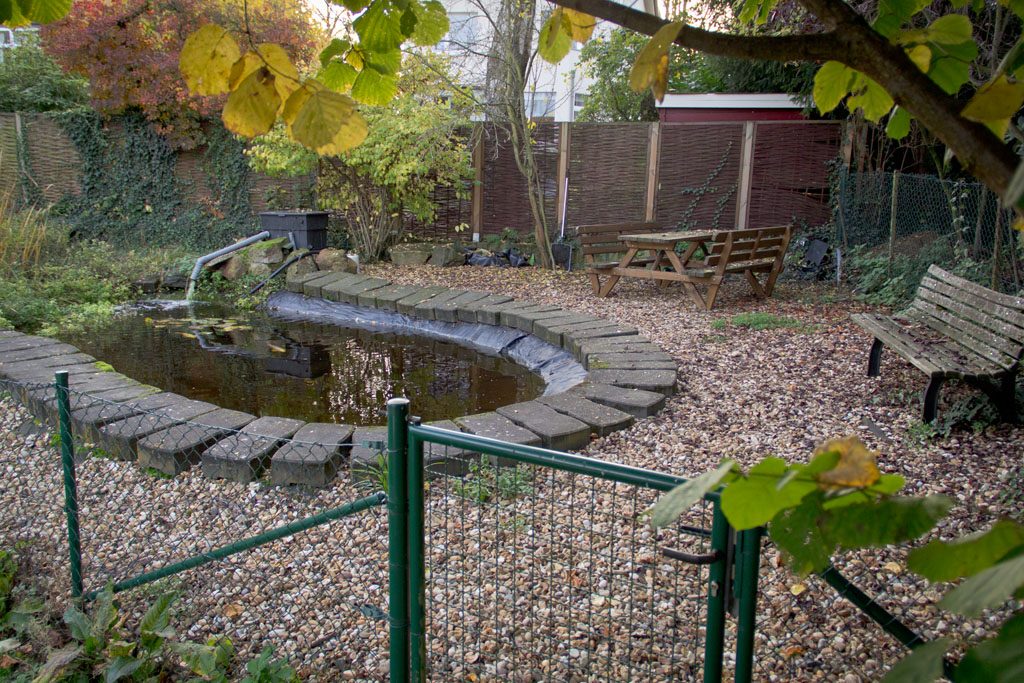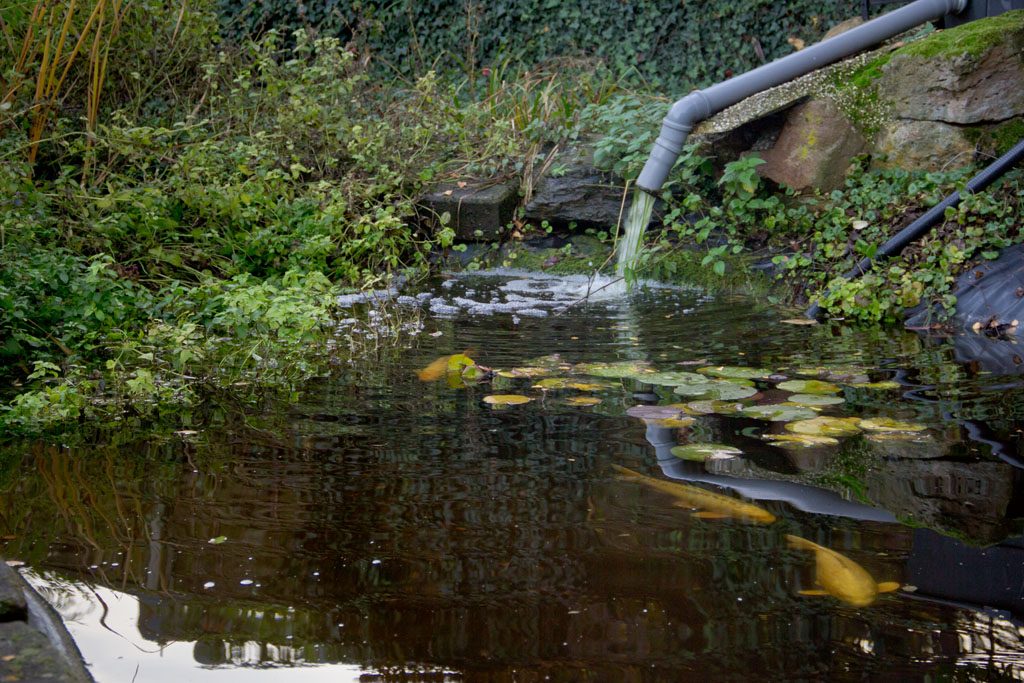 The pond is home to some fish. But some plants, too, crowd to one of its sides, surpassing even the greenery on the residence's compound.
If you are interested in taking care of the pond, contact the Pond Club via mail at teich-ag@mmweg.rwth-aachen.de.