You want to organize a gaming night without buying all the games yourself? Or you simply want to try out something new?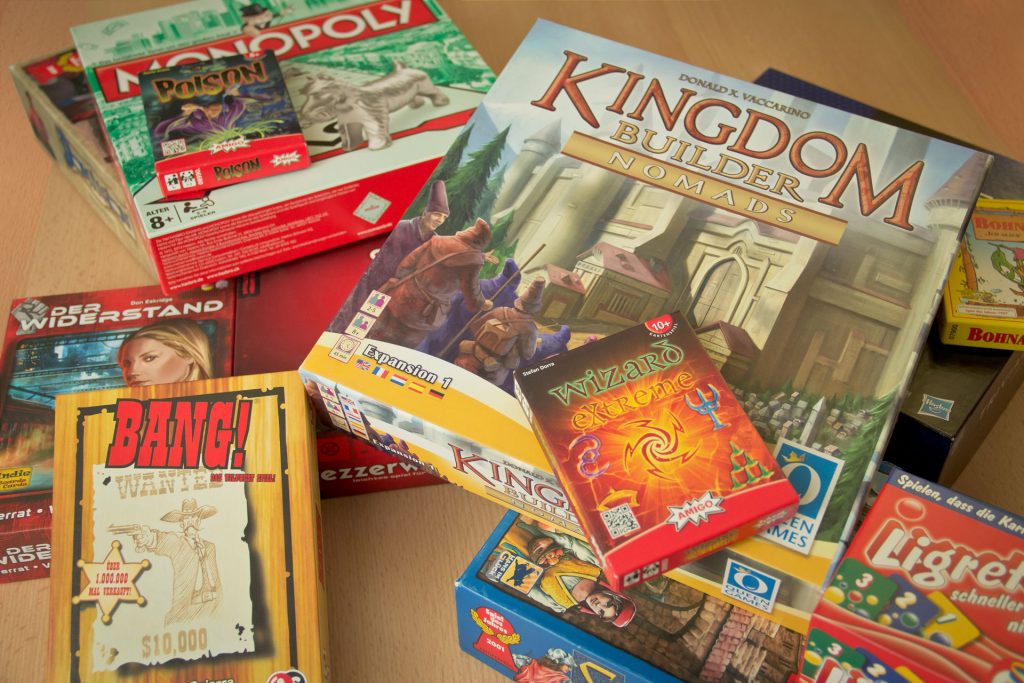 If you would like to pick a game up front, here is a helpful list.
Balance Board
Slackline
Table tennis: Rackets, keys for the table
Volleyball: Net, ball, pump
Viking's Chess
Bonanza
The Settlers of Catan (card game)
Elfer Raus!
Halli Galli
Ligretto
Outburst!
Phase 10
Poker
The Game
Uno
Wizard: Standard, Extreme
Abalone
Carcassone
Die Händler (Aufstieg und Fall)
The Settlers of Catan
Dimension
Dominion
Kingdom Builder: Base game, Nomads extension
Monopoly
Risk: Original, Lord of the Rings
Scotland Yard
Scrabble
Game Collection
Talisman
Activity (Original)
Bezzerwizzer
Eye-Know
Jenga
Männer – das Spiel
Tabu
Terra
Trivial Pursuit (Master Edition)
Wer wird Millionär?